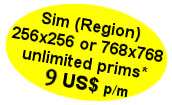 Order Land




Swondo specializes in reliable virtual land hosting since 2006. Sim hosting companies come and go. Swondo offers sims in OpenSim as of 2009 and is the oldest active independent region hosting company. Solid fast connections with high uptime rates, fast and friendly service and deep respect for creativity and privacy. These are some of the reasons why Swondo is able to be around in good standing for over 16 years.
Swondo offers high quality virtual real estate in the OpenSim world: OSgrid.






Visit the Tropical Mountain XL & XXL page




or see more about the latest Mediterranean design: 'Swondo Island'





OSgrid Center map
Lbsa-Plaza is the center and public hangout of OSgrid. Swondo hosts public and special regions(sims) around and east of Lbsa-Plaza.

Click the map to enlarge. All colour regions, except Lbsa-Plaza, are Swondo hosted.

Each public or special region has a story behind it or a goal still to be achieved.
Some regions are meant for joint projects and to make OSgrid a nicer place. Participations are always very welcome. Projects that can benified the OSgrid community will be sponsored with land (marked with a green v) at the best locations.




Swondo Photo Album


Swondo leases out Estates, Sims, Regions and Parcels in OSgrid. Sims come with fully changable nature designed and vegetated landscapes if you like.
Order Your Land

Freeland

More info >>>

The sail-able area is huge.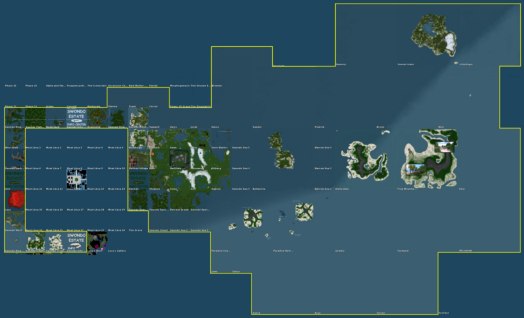 Feb.6,2023 - An ambient Ice room inside the high snow mountain top of Swondo Island is the newest adding to Swondo places to visit. Visit Inworld or see a photo here.

Jan.10,2023 - OSgrid grid services were off-line for a day and a half due to infrastructure maintenance which took longer then expected. Swondo always compensates lost time caused by Swondo or OSgrid and all leases got extended with 2 days extra.

Dec.8,2022 - North side of the LBSA-Boardwalk has opened the frozen lake region: 'Winter Fun'. It has ice-skates, ice, snow and jumps. Because of the frozen waters, it is impossible to sail through these regions. Winter is expected to last until March 2023


Read latest News-Letter





Swondo creates: Regions, landscapes, communities, buildings, objects, scripts and integrated websites for businesses, schools, foundations, Swondo World and 3'party grids.




Swondo offers payments according knowledge level for a 'grids and server' manager. Expert knowledge of ROBUST including all kinds of add-ons and integrated webpages is required. Preferable living in The Netherlands or Germany. More jobs here.